Dutch focus at DOK Leipzig
As a result of a special collaboration with the Netherlands, a nice selection of Dutch docs, animation and film professionals will be presented at DOK Leipzig this year. To celebrate the Dutch presence in Leipzig, the Netherlands has the honour of hosting a "Get together with the Netherlands", the DOK Industry opening drinks on 9 October. The Dutch focus is supported by the Embassy of the Netherlands in Berlin and in collaboration with SEE NL.
Al-Zabari's documentary My Father, Nour and I (prod. Een van de jongens) will celebrate it's international premiere in the Audience Competition in Leipzig. The film world premiered at Movies that Matter and was just awarded a Golden Calf for Best Documentary at the Netherlands Film Festival. Twenty years ago, filmmaker Wiam Al-Zabari fled Baghdad in the middle of the night with his family. His father was waiting for them in the Netherlands. Ever since then, no one in the family has spoken about it. Now that Wiam is a father himself, he is confronted with his past life in Iraq. Wiam breaks the silence for the first time and starts talking to his family. Can he let go of the past to embrace a future in the Netherlands?
An Asian Ghost Story*is included in Dok Leipzig's International Competition for Documentary Film. Bo Wang's film, produced by Vines Films, world premiered at CPH:Dox last spring and has screened at several international film festivals such as Hotdocs and DMZ International Documentary Film Festival. The work is about haunting memories of Asia's late 20th-century modernization.
Competing in the same category: Three Windows on South West*, directed and produced by Mariia Ponomarova (Sales: Shortsfit). In 2002, the filmmaker moved into an apartment on the 15th floor of a Kyiv high-rise. She was twelve at the time. Today, from the safe distance of another country, she talks to people who remember the flat and the time spent together. The warm and personal gaze at the sky and houses of Kyiv is mirrored in the cold attentiveness of international war reporting.
Sjoerd van Acker's ELELE, a sensory and intuitive VR experience featuring only your hands, will be presented in the Extended Reality section. The film (prod. Institute of Time) world premiered at the Venice International Film Festival, as part of the Biënnale College VR – Out of Competition programme and is now celebrating it's German premiere.
Kids DOK is a special section of the festival focussing on films for children and youth. Pieter Van Eecke's documentary Planet B* (minority co-produced by NL producer Baldr Film) is presented in this section. How do you grow up on a planet that is being destroyed by humanity? His film looks for answers to this urgent question.
Swimming with Wings* by Daphna Awadish is also screening in Kids DOK. It is a short animated documentary exploring the immigration experience through the eyes of a little Israeli girl learning how to swim with clothes on in the Netherlands. Produced by Valk Productions, sales: SND Films.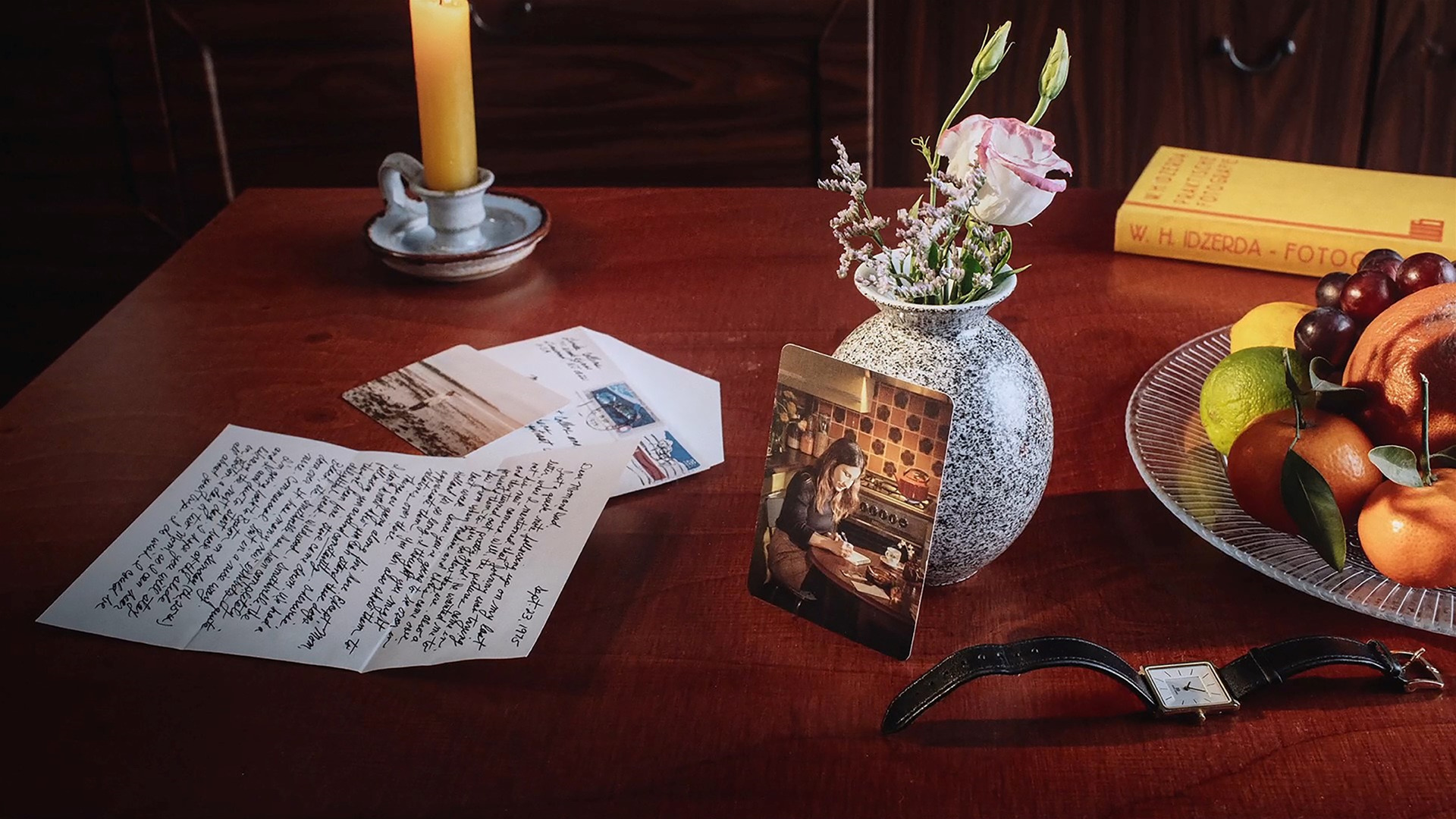 Dutch film maker Tess Martin is invited for a retrospective of her work at the Animation Night on the festival Friday, 13 October: "Animation Night with Tess Martin". Martin, who was born in the USA and, after living in Italy, Ghana and the UK, now lives in the Netherlands, will present a number of her short films. Among the works presented are 1976: Search for Life* (2023) and Still Life with Woman, Tea and Letter* (2022).

Dutch producers taking part in this year's DOK Co-Pro Market are Renko Douze (Een van de Jongens), Richard Valk (Valk Productions) and Harmen Jalvingh (Doxy).
Kindly watch the showreel Films from the Netherlands at DOK Leipzig 2023 here.

DOK Leipzig takes place from October 8 to 15. For more information, click here.
*Film is supported by the Netherlands Film Fund
**Film is supported by the Netherlands Film Fund and Production Incentive
Image: Three Windows on South West by Mariia Ponomarova
Source: SEE NL